Can a swan break a person's arm?
To settle the age old question I've been trawling through the @BNArchive and discovered the answer….which is YES!
KILLER SWANS
According to Sunday Life, Sunday 21 July 2002, in a warning about KILLER SWANS, the birds were said to have broken the limbs of two boys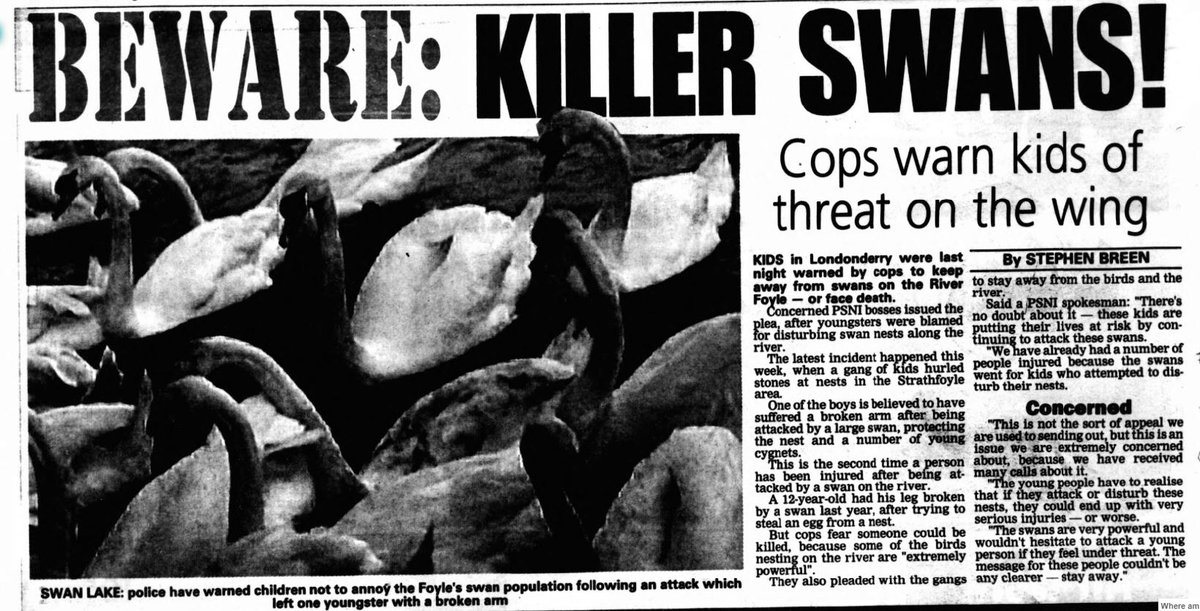 Sunday Life, Sunday 21 July 2002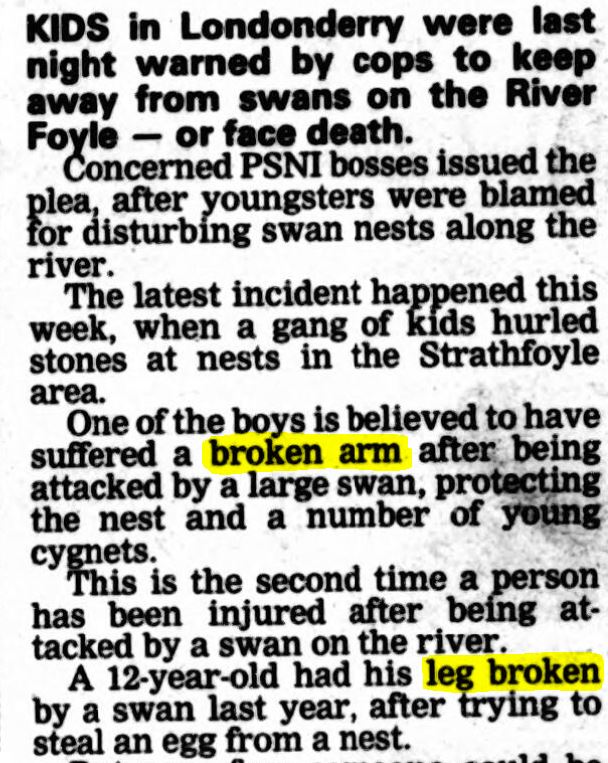 OLD DICK
In 1913 a Birkenhead swan called Old Dick terrorised the local park goers. Old Dick could break an arm, but one local has a narrow escape. The bird apparently had a "deadly feud" with the park keeper – but attacked the wrong man.
KEEPER'S BROKEN ARM
A case of hearsay from a nature writer in the Berwickshire News and General Advertiser – Tuesday 03 June 1913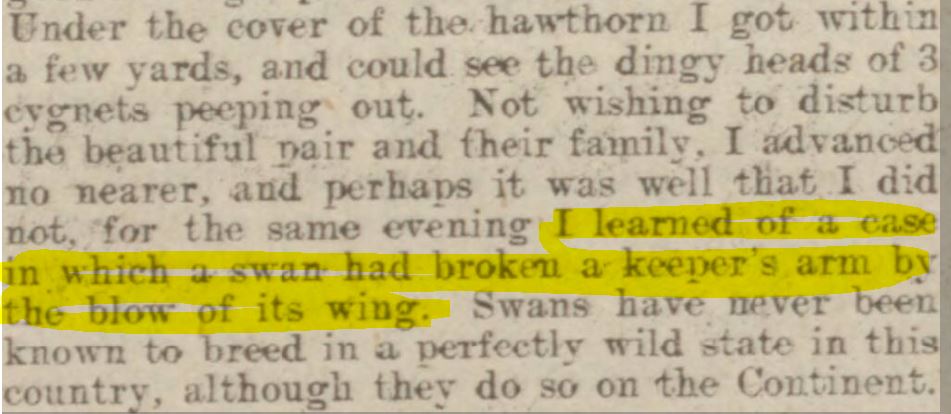 ELECTROCUTION 
Don't go near an electrocuted swan…Aberdeen Press and Journal – Tuesday 21 September 1937

BROKEN RIBS
One poor man was said to have suffere THREE broken ribs froma vicious cob.
at Abbotsbury Swannery Dundee Courier – Thursday 20 November 1924 @DorsetSwannery
 HAMMER BLOW
This poor motorist can testify to the might of a peck from swan.
SWAN KILLED BY SWAN SIGN
To redress the balance somewhat, here's a story of a Swan that bit off more than it could chew when it came face to face with a pub sign
Finally – not a break this time, just a great picture of an attack, albeit on a poor Grimsby girl.
#
staysafe
and give them space!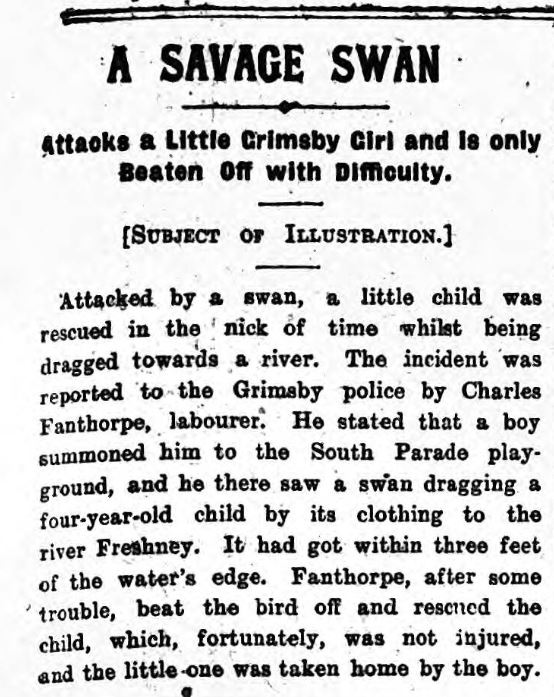 END